Welcome to spring!
Spring is a very important time of year! Here are some words of wisdom from Anthony Morrocco himself:
This is a time for transformation, growth, and fresh energy. Spring represents an awakening. Nature is waking from it's winter hibernation with new life, blooms and beginnings.
Morrocco Method Hair Care mirrors the flow of nature, keeping us connected to our source. Now is a great time to enliven and awaken our energy, celebrating our physical, energetic and spiritual bodies.
Spring is the ideal time for cleansing and rejuvenation for overall health and well-being. Spring is represented by the Earth  element and the organ system of the Liver. The Liver is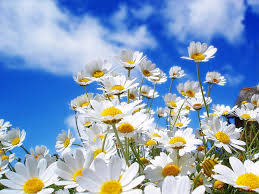 responsible for the smooth flowing of Qi (energy) throughout the body. When the liver functions smoothly, physical and emotional activity throughout the body also runs smoothly.
As you detox your liver, this is also the best time to detox your hair and cut according to the Lunar Chart for Hair Cutting.  The Spring Equinox cut is the equivalent to clearing out any old growth and preparing your hair for the growth it will encounter in Summer.
There you have it. Some great tips about Spring. In good health and good hair the Morrocco Method team wishes you a happy Spring!
https://thehairshaman.com/wp-content/uploads/2017/09/spring1.jpg
187
300
morroccomethod
https://thehairshaman.com/wp-content/uploads/2017/06/HS-Logo-Final-No-Sig.png
morroccomethod
2017-09-06 09:19:32
2017-09-06 11:37:15
Words of Wisdom about Spring!