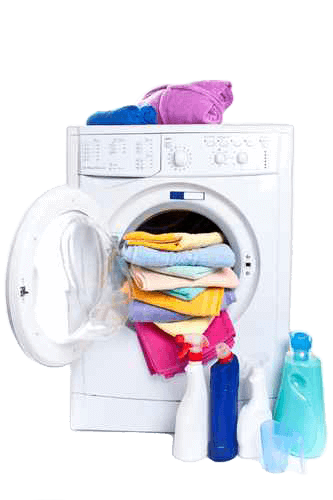 Ahhh, clean laundry. Don't you just love the comforts of freshly-scented, fluffy clothes?
Us too! So then, why are you still using those toxic, commercial detergents and fabric softeners? Skin is the body's largest organ, and it has the ability to absorb what it comes into contact with. This means those synthetic-chemical detergents that are going on your clothes could be going on your skin, too. Laundry-care product manufacturers aren't required to list all the ingredients they use on their packaging.
Traditional detergents and fabric softeners:
can contain hundreds of hazardous chemicals
often consist of synthetic fragrances, even when advertised as "fragrance-free"
can be classified as air pollutants when emitted through clothing dryer vents
are usually made with chemicals designed to stay in clothing, not to fully rinse out
Unfortunately, we can't ignore that pile of dirty laundry forever (though sometimes we'd like to). What can we use to clean our clothes that isn't full of dangerous, skin-irritating chemicals? WE'RE ASKING ANTHONY!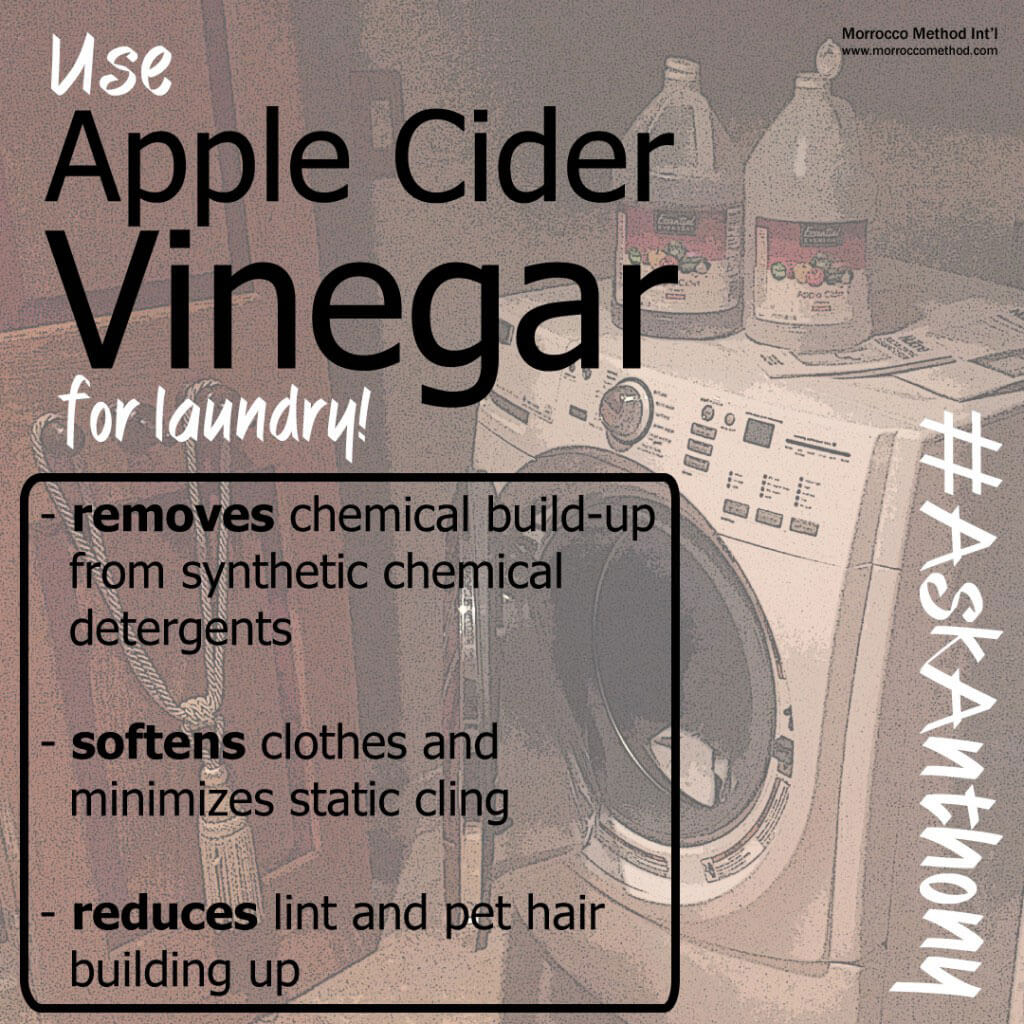 Q: What's the best natural detergent for washing clothes?
A:  Apple Cider Vinegar! I use ¼ cup for a full load of laundry. It's safe for all types of clothing. I even use it on my silk and linen dress shirts. Apple Cider Vinegar is a natural, safe alternative to commercial laundry detergents.
Apple Cider Vinegar can:
Apple Cider Vinegar is also hypoallergenic and won't interfere with fire-retardant materials. As a result, makes it safe for cleaning children's clothing. If you're wondering what the best method is for drying, I highly recommend keeping it simple. Try a good old-fashioned clothes line and fresh air.
Keep your clothing feeling brand new! Try using Anthony's go-to laundry care solution: Apple Cider Vinegar!
https://thehairshaman.com/wp-content/uploads/2015/09/apple_cider.jpg
394
590
Katy Mogg
https://thehairshaman.com/wp-content/uploads/2017/06/HS-Logo-Final-No-Sig.png
Katy Mogg
2015-09-08 11:00:34
2017-07-14 10:44:44
Apple Cider Vinegar for Laundry